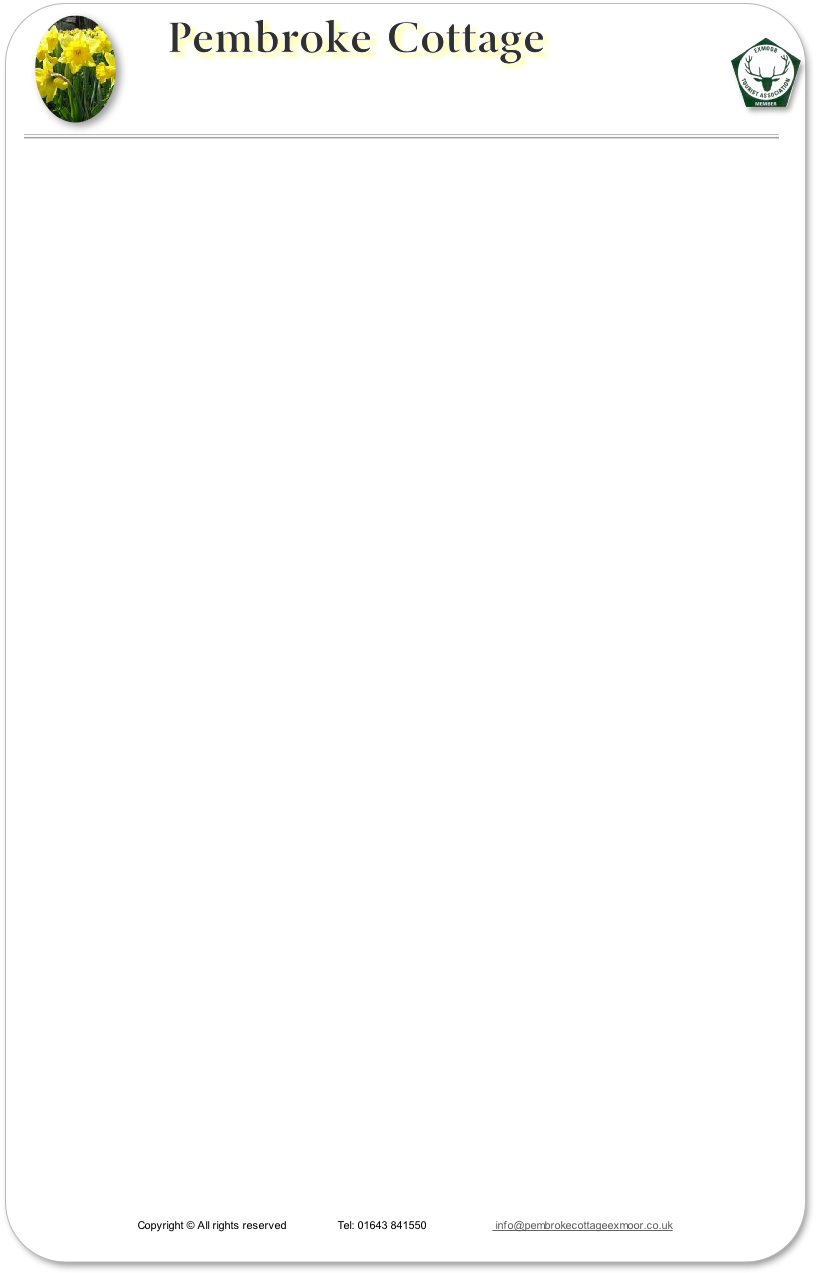 Thank you for choosing to book Pembroke Cottage we look forward to welcoming you. By making this booking you are entering an agreement with us. Please read our terms and conditions of booking below.
We welcome children of all ages, offering family style holidays. Sorry, we do not allow pets at any time
Arrival
Your accommodation will be available to you from 3pm on the day of arrival, unless otherwise arranged.
Please contact us if you are delayed
Departure
The accommodation must be vacated by 10am on the day of departure.
Cancellation and Insurance
By making your booking, our agreement is a legal contract. If you cannot take your holiday and the booking cannot be re-let, you are still liable to pay for the booking in full, even if we have not yet received your balance.

We will always try to re-let the booking in the event of cancellation

Please note that your deposit is not refundable. We would recommend that you take out cancellation insurance to cover this cost.

Non-availability of Accommodation

We would only cancel your hire of the cottage if your accommodation was unavailable for reasons beyond our control then we would refund all monies paid. Our liability would not extend beyond this refund

Damages and Breakages

Please take care; you are responsible and liable for any breakages or damages, which you cause to the accommodation or its contents, report any incidents as they occur.

Liability

We do not accept any liability for any damage, loss or injury to any member of your party or any vehicles or possessions, unless proven to be caused by a negligent act by ourselves or contractors whilst acting in the course of employment.

Access

We reserve the right to enter the property when required



Privacy Policy
Any data collected during the course of this booking will be stored on our computer(s). With your permission we may from time to time contact you about promotions and offers. We will not share your details with any third party.
A friendly welcome awaits you at Pembroke Cottage